It has been a sadness that due to the current Covid-19 restrictions no singing is currently allowed at our church services.
The groups of singers at both of our churches enjoy leading worship, and in recent months it has become possible for some of them (from both of our churches) to record hymns remotely in their homes, and we have been able to use these recordings in our weekly Benefice worship, available via this website. See our 'Worship at Home' and 'Audio' links'. Some of these recordings are also used at some of our Sunday and weekday services.
We are grateful to them, and our organists, for supporting our worship at this difficult time.
Our choirs would be delighted to welcome new members any time.
If you are interested please contact one of our Church Wardens.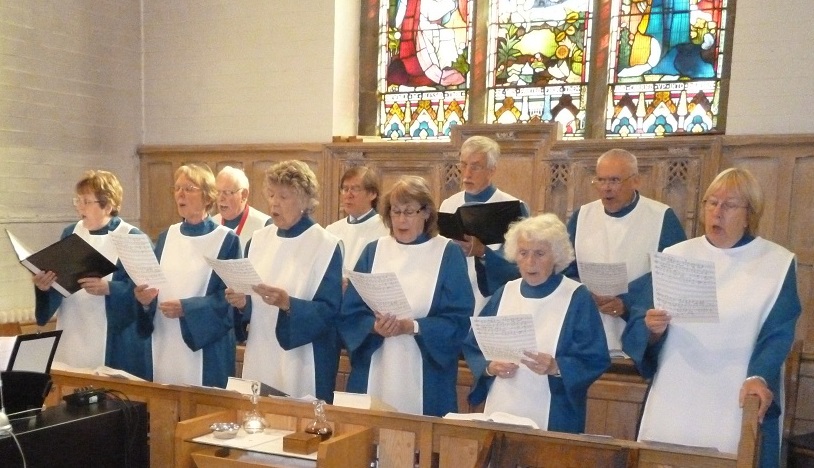 St Mary's Church Choir.